About Us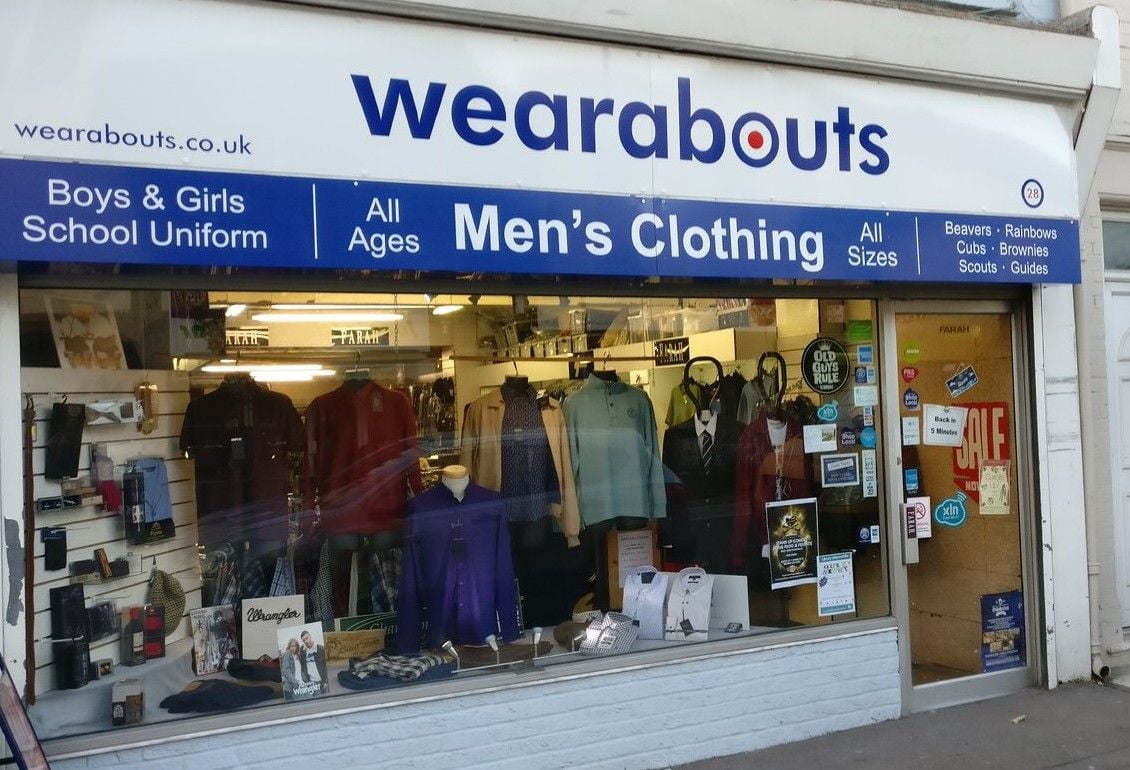 Welcome to Wearabouts
Probably Southampton's oldest independent menswear shop, we have been trading from our Woolston premises since 1980.

Priding ourselves on
Quality, Service & Value
we are stockists of well known, long established brands such as
Wrangler, Farah, Lambretta
and
Gabicci
to name but a few.
We don't forget the larger man either, catering for all sizes up to 5XL
We also stock a comprehensive range of school uniform for many local schools
Regular Opening Hours
Mon 9.00 - 17.00
Tue 9.00 - 17.00
Wed 9.00 - 14.00
Thu 9.00 - 17.00
Fri 9.00 - 17.00
Sat 9.00 - 17.00
Sun Closed
We offer an excellent range of mens clothing suitable for all ages. We stock established brands that have been around for years and consistently offer great value for money, such as
Farah, Gabicci, Wrangler, Lambretta, Tootal, Relco, Rael Brook, Champion, Casa Moda, Peter England, Jockey, HJ, Duke, Kam, Fruit of the Loom, Southern Comfort, Skopes and Carabou
to name but a few.

To complement our clothing ranges we also no carry a range of men's footwear from the likes of Dek, Goor and Roamers.
We
also
have an extensive range of
big mens clothing stocking up to 5XL
or more in most items . Whilst larger sizes do cost a bit more, we, unlike some other retailers, do not use it as an excuse to charge mighty high prices.
We also have a comprehensive range of school uniform, being local stockists for several local schools.
We pride ourselves on offering quality, value and service. If we don't have what you want then let us know, we'll do our best to get it for you.
There's a map below that will help you find us. Plenty of free parking on street and in the various free car parks in the vicinity, plus busses and trains stop within a short walk away.